I'm a bit behind it seems, and I have a ton of catching up to do. So today's blogs are going to be less link heavy and maybe more on the - only a winner gets a photo - side.
Aaaannd, we're off...
The
Charo Bracket
: Round One
(1)
SWINTON
vs. (16)
SPEIDI
(this link should be enough)
My Pick: SWINTON
My Reason: It's OBVIOUS
It's just to hard to pick which photo I should put here, this one is tame, yet crazy, so here ya go.
(8)
CHARLIZE THERON
vs. (9)
LILY ALLEN
My Pick: Lily Allen
My Reason: Although Charlize came out with some crazy things, she also pulled off some amazing, amazing looks, and even though I'm a huge Lily Allen fan, the attire of this past year left more than a bad taste in my mouth.
(5)
BEYONCE
vs. (12)
BLAKE LIVELY

My Pick: Beyonce
My Reason: At first Blake vs. Beyonce gave me some trouble, they both wear some crazy things, and they both wear some amazing things that they really pulled off. But, in the end it came down to the alter ego
Sasha
Crazy.
(4)
SCARLETT JOHANSSON
vs. (13)
AMY ADAMS
My Pick: Scar-Jo
My Reason: I think Amy pulled off most of her outrageous outfits, where as Scarlett did some things that really couldn't be explained. I don't think she last through the next round, but she deserves it way more than Amy Adams. And look at this, it's just sad, so sad.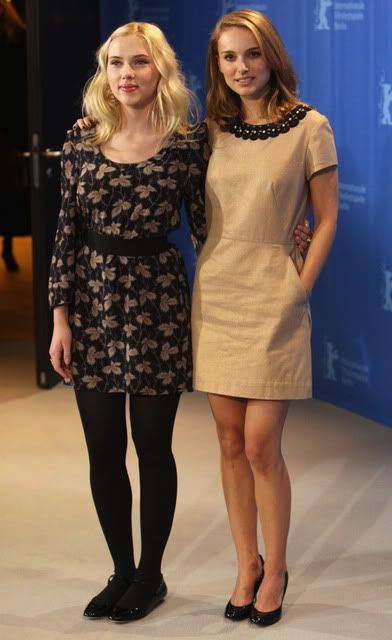 Um, I'm pretty sure that's exactly what I wore for my 6th grade school photo day...except I had better hair, cause I had bangs, crazy bangs, but trust me my hair was
still
better.
Coming up next, the Madonna Bracket. I can't wait.